I love to do needle punch but I am forever wondering what to do with the projects once they are ready to be made into something.
Oh I have frames, lil' cabinets, wool for backing, old cups, wooden boxes, and such but I still struggle with what to use!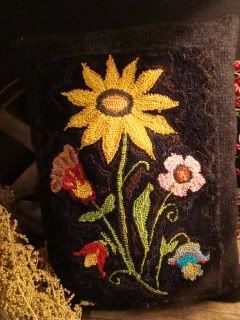 This week on eBay I am offering this pillow....I needle punched the piece actually to go on a little cabinet but I measured it out wrong and it was too little so it became a pillow instead. I am delighted with how the background turned out. It reminds me of rich warm dirt. Here in Oklahoma we have lots of red dirt!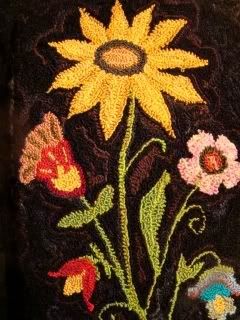 The cats were just free~hand drawn on weavers cloth and I added the penny border. I tried to make it as scrappy as I could. It turned out to look quite old and that was what I was hoping for. The flosses in this piece were over~dyed with the rit dye and did not require any extra primming up after.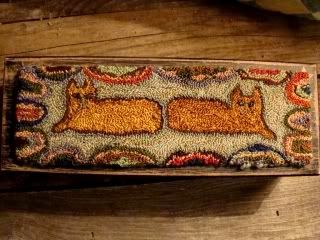 I found a wood box in my stash that this one just fits perfectly on. The needle punch looks like it would have been made long ago.
If you like the primitive look do try the tan rit dye on your flosses before punching and see if you like how your next Primitive Needle Punch Project turns out!
You can find these listed on eBay.....
nyafarmgirl
Happy Trails....Ginger